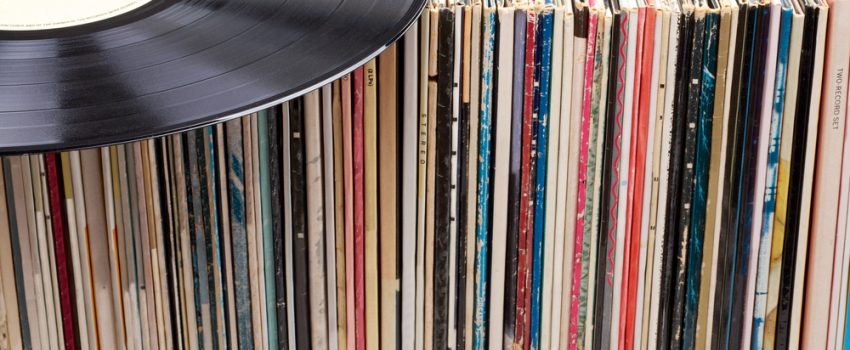 18Jun
A Quick Guide to Storing Your Vinyl Records
There's nothing quite like a vinyl record when it comes to your experience when listening to music. However, they can be rather fragile and need to be cared for properly if you want them to last well. There are a few do's and don'ts when it comes to handling and storing your vinyl records, so if you want to keep your records in tip-top shape, make sure to read on and follow our quick guide to storing your vinyl records.
Avoid Laying Them Down
Vinyl records tend to be a little fussy when it comes to the way they are stored. One example of this is the fact that they should not be left lying down horizontally. Allowing vinyl records to lie flat for long periods of time can lead to them becoming warped. This means that they should be stored vertically so they stay in good shape.
Give them Adequate Protection
Records sometimes need a little extra protection to ensure their longevity. You can give them this added protection by using inner and outer plastic sleeves. You can store the vinyls directly in the inner sleeve, protecting your record from the elements as well as protecting them from the damage that can occur from years of sliding them in and out of paper sleeves. The outer sleeves are then used to protect the card sleeve from damage.
We recommend using these inner and outer sleeves from Spincare.
Avoid Temperature Extremes
Storing your vinyl record in extreme heat can cause them to warp as the vinyl begins to melt. This is obviously not good for your records and can make them unplayable. Extreme cold can be just as damaging for your records, causing them to become brittle.
If you want to keep your records in their best condition, just below room temperature is ideal.
Don't Leave Your Records Out in the Open Air
One of the most important things to remember when it comes to vinyl record storage is the fact that they should not be left out in the open or on the turntable when they are not being played. This is because they can gather dust which then settles in the grooves and cause damage the next time you play your record.
When you're not playing your records, it's best to make sure they are properly stored in their sleeves on a designated shelf or storage area.
Store on Display Shelves
One of the best places to store your records is on display shelves that are designed to fit their dimensions. This means that they can be stored vertically in a safe and secure place where you can avoid warping or any other kind of damage or degradation. While they shouldn't be packed too tightly together, they should be held tightly enough that they are not slanting in one direction as this can cause the same sort of damage as stacking them on top of each other.
You can buy shelving that is specifically designed to hold records such as these units from Ikea.
By keeping your records stored correctly, you can ensure that you are able to continue to enjoy listening to them for years to come, preserving both the sound and the cover artwork.